Next week, the final episode of Neighbours will air, with Roxy Willis and Kyle Canning's wedding day ending in tragedy.
The death, which will air in the UK on Tuesday, January 18, and in Australia two days later, occurs as a result of a heavy storm when numerous Erinsborough locals attempt to seek refuge inside the Flamingo Bar.
After a defeated Roxy (Zima Anderson) decides to postpone the wedding due to the stress of the preparations, Kyle (Chris Milligan) is determined to make the big day happen.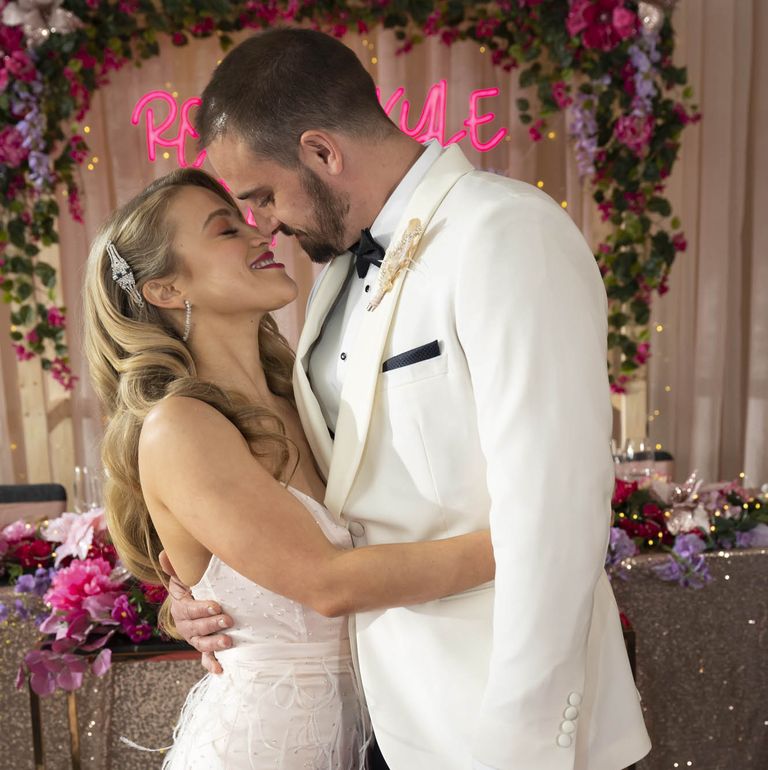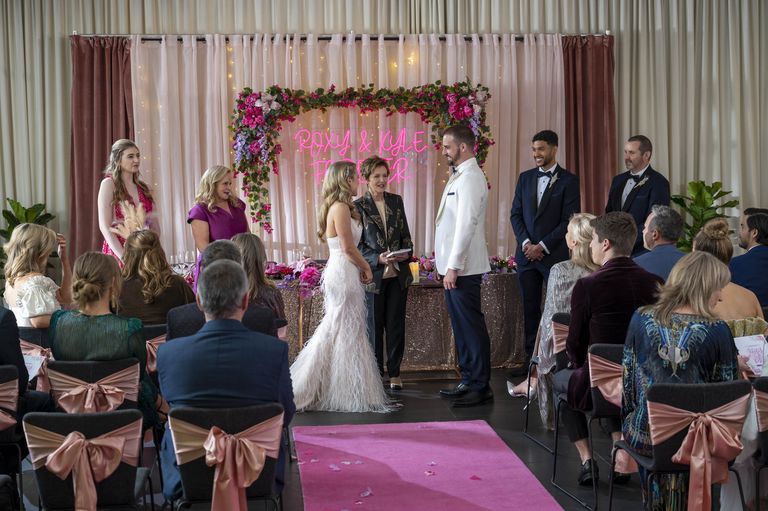 Kyle persuades everyone to chip in and help, prompting Roxy to reconsider her original decision.
Despite the fact that a terrible storm is expected to hit the area the next day, there is a lot of excitement for Roxy and Kyle's wedding the next day.
Roxy and Kyle tie the knot without incident.
However, as the storm becomes more fierce, many of the wedding guests seek shelter in the Flamingo Bar.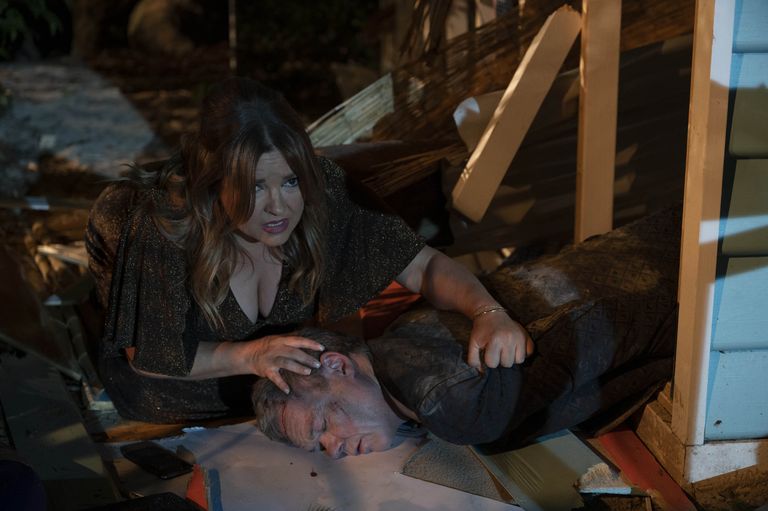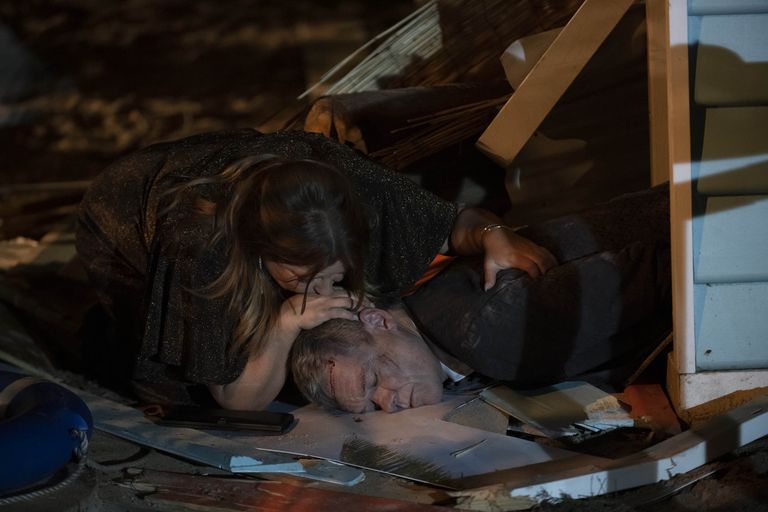 Before calamity hits, lightning threatens to strike, putting the lives of everyone inside the hut in jeopardy.
Official photos show Paul Robinson (Stefan Dennis) lying on the ground, critically injured, with Terese Willis (Rebekah Elmaloglou) coming to his aid — a role reversal from when Terese's life was on the line not long ago.
Another character who appears to be hurt is Britney Barnes (Montana Cox), who is being helped by Leo Tanaka (Tim Kano). Britney and Leo have been getting closer in recent weeks, and given that they're parents to baby Abigail, Britney's death would have a major impact on Leo.
Is it Paul, Britney, or someone else who dies in the midst of the chaos?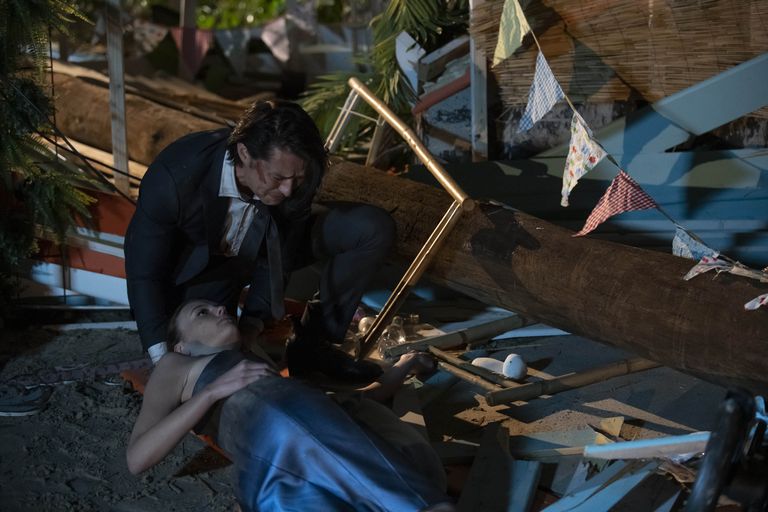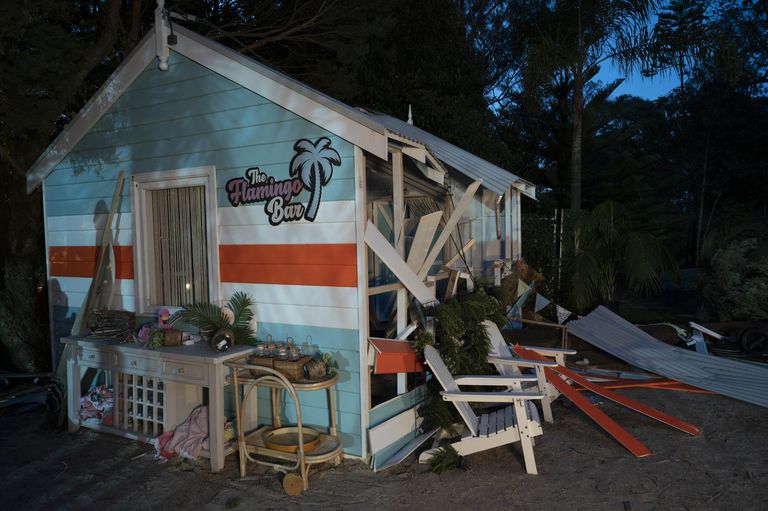 These scenes will air on Channel 5 (UK) on Tuesday, January 18 at 1.45 pm and 6 pm, and on 10 Peach on Thursday, January 20 at 6.30 pm (Australia).